2013 Jean Louis Vermeil Cabernet 1.5L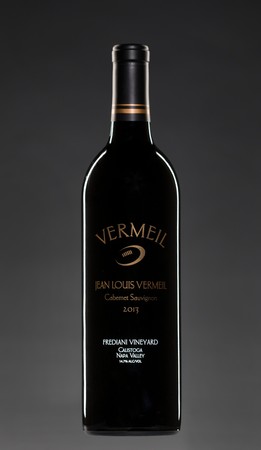 This wine is dedicated to Coach Vermeil's great-grandfathers: Jean Louis Vermeil, who brought the family name to San Francisco, and Garibaldi Iaccheri, the man responsible for introducing the Vermeil family to Calistoga and the Napa Valley. This wine is also dedicated to Coach Vermeil's father, Jean Louis Vermeil II, and grandfather, Albert Vermeil, for cultivating his deep appreciation for wine. Grandfather Al Vermeil made all the Vermeil family wines with grapes from the very same properties that produce the Vermeil Wines of today.
Wine Specs
Varietal
Cabernet Sauvignon
Harvest Date
Sept 2 & Oct 7
Bottling Date
August 2015
Wine Profile
Production
65% new French and Hungarian Oak, 35% used French and Hungarian Oak.