"The basic principles it takes to win will never change; you surround yourself with good people, and work hard, and be unselfish and care, and don't be embarrassed to say I love you and I appreciate it because, guys, if you say it someone else will say it back to you." – Dick Vermeil
Dick Vermeil
Calistoga's native son, Dick Vermeil (aka Coach), had a singular passion for two things in his life – football and wine. He decided early on to pursue football first, getting his start as an assistant coach right out of college and beginning a professional career that would span decades. A mechanics son, he inherited his father's relentless work ethic and was known for his tough-as-nails practices and for regularly saying "No one ever drowned in sweat." But he was also known for his emotional and inspirational coaching style as well as the willingness to approach seemingly insurmountable challenges head on. As head coach of UCLA, he led the underdog Bruins to a Rose Bowl win over the undefeated and number one ranked Ohio State Buckeyes in 1975; as the head coach of the long-suffering Philadelphia Eagles, he led them to their first Superbowl appearance in franchise history in 1980; and as the head coach of the St. Louis Rams, he led them to a stunning turnaround season and Superbowl XXXIV win in January 2000. Coach's last professional coaching job was as the head coach of the Kansas City Chiefs who he coached for five seasons; leading them to the AFC West Championship in 2003. Retiring from professional coaching for good in 2005 and, with a little help from some friends, Coach began the next and current chapter of his life; actively pursuing his second passion - making wine.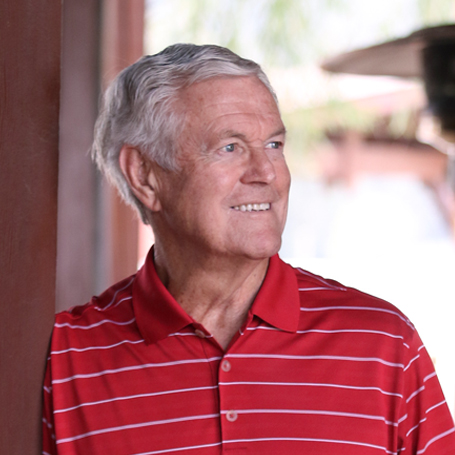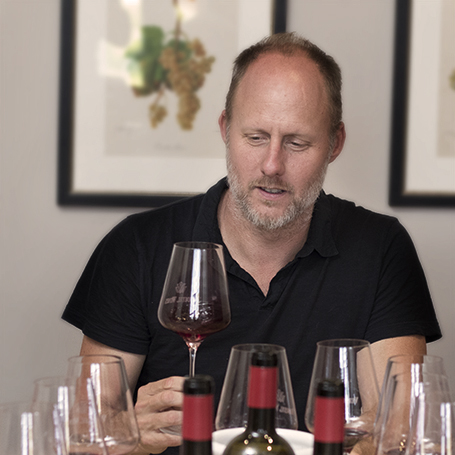 Thomas Brown, Consulting Winemaker
One of the most sought after winemakers in the Napa Valley today, Thomas is known for his non-interventionalist winemaking style that allows the fruit to speak for itself. A native of Sumter, South Carolina, Thomas began his career in the Napa Valley in 1997. Self-taught, Thomas began making wine in 1999 and soon after made history by becoming the youngest winemaker to score two perfect, 100-point scores from Robert Parker of The Wine Advocate. As our consulting winemaker, Thomas guides the direction of the Vermeil Wines portfolio and collaborates with Tim on everything from vineyard oversight, to harvest, to bottling.
Tim Beranek, Winemaker
Originally from Rice Lake, Wisconsin, Tim Beranek, his wife, and two boys now reside in Sebastopol, CA. Tim moved to Sebastopol in 2010 to start his wine career as an Intern for Kosta Browne Winery. In 2011 he took a phenomenal opportunity to Intern with the world-renowned Consulting Winemaker, Thomas Rivers Brown at Outpost Winery. He quickly rose to the role of Assistant Winemaker, helping to build and run their extensive wine production program. He pursued and obtained his Wine Certificate from UC Davis and then focused this knowledge and his expertise on Mending Wall. As the winery's first employee Tim assisted in the construction of the facility and oversaw all winery operations from 2014-2023 first as assistant winemaker and then winemaker from 2019-2023. In early 2023 Tim grew into the role of Director of Winemaking at Thomas Rivers Brown Winemaking LLC, and was honored to join the team at Vermeil Wines. Tim brings years of experience, a love for not just the product but the process that got us there, and a desire to see the Vermeil Wines legacy continue to flourish.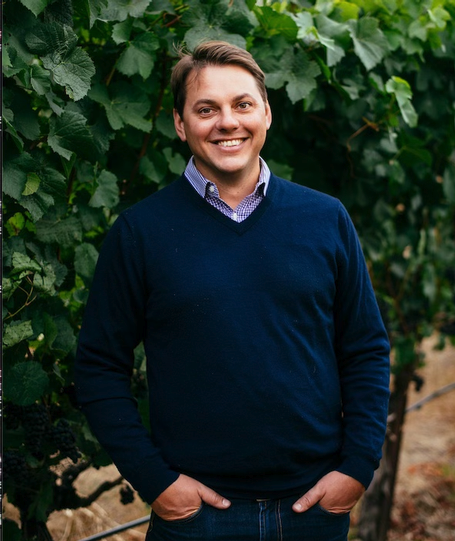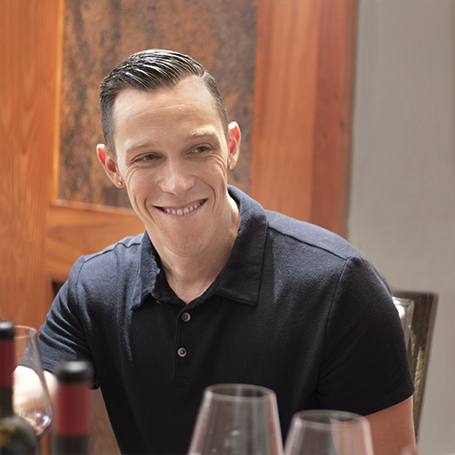 Andrew Curry, General Manager
Born and raised in Napa and a graduate of Sonoma State, Andrew began working straight out of college for John Anthony Vineyards. Cutting his teeth as their wine club manager, Andrew caught the bug for the industry he had grown up around his entire life. He began working for Vermeil Wines in 2013, first as the tasting room and wine club manager and now as the General Manager. Andrew is our boots on the ground at Vermeil Wines, ensuring that the excellence we strive for is part of every facet of our business.