March 4, 2019 | Kristine Mason
Vermeil collaborates with Round Pond and Hestan Vineyards for Premiere Napa Valley Week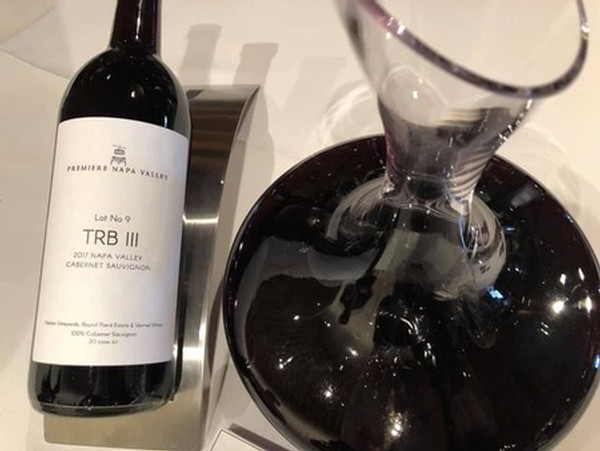 Premiere Napa Valley is arguably one of the biggest weeks of the year in our industry. Hundreds of wineries participate to create unique barrel lots that go up for auction and raise funds to help promote, protect and enhance the Napa Valley and this year, we raised $3.7 millon.
This was Vermeil's first year paticipating in the exciting event and our 20 case lot sold for $36,000. TRB III was a collaboration with Round Pond Estate and Hestan Vineyards. A tribute to Thomas Rivers Brown who consults on each of our wine projects, TRB III is a blend of 100% Cabernet from three distinct AVAs - Calistoga, Rutherford and Atlas Peak. This was created using fruit from the 2017 vintage and received rave reviews from guests in attendance. The very balanced, approachable, and elegant blend had characteristics of bold red fruits from Calistoga, earthy/dustiness from Rutherford, and good structure from Atlas Peak.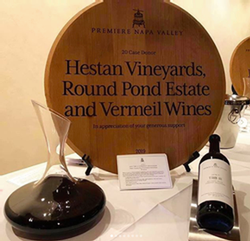 Highlights
A collaboration of three wineries and three Cabernet Sauvignon lots all crafted in consultation with winemaker Thomas Rivers Brown
Three lots sourced across famed Napa Valley nested appellations—Atlas Peak (Hestan), Rutherford (Round Pond) and Calistoga (Vermeil)
100% Cabernet Sauvignon
Captures the essence of Napa Valley Cabernet Sauvignon—alluring, powerful, dense, structured and exquisite
TRB III is a once-in-a-lifetime opportunity to experience a multi-vintner collaboration showcasing the best from each winery's nested appellation. Blended together by world-renowned winemaker Thomas Rivers Brown, this incredibly seductive 100 percent Napa Valley Cabernet Sauvignon is exceptional; powerful, concentrated, and dense with elegant tannin structure and finesse.
Wine Facts
Wine is unfiltered
Wine was dry farmed
Wine is 100% estate grown and bottled
Comments
Commenting has been turned off.